Ducky Bhai Response Video
Ducky Bhai uploaded a new vid on his youtube channel roasting Sham Idrees non-stop, the whole scenario took place after Sham posted a video of him asking Ducky to forgive him and diminishing all the misunderstanding.
According to him, Sham motto for coming to Pakistan was just to whitewash his image which had been stained after the youtube drama that occurred between Ducky Bhai and Sham.
Threats and Bullying
Ducky mentioned in his video that the call recording between him and Scam Iblees was posted online without his consent even after he informed Sham Idrees not do such thing through Shahmeer Abbas.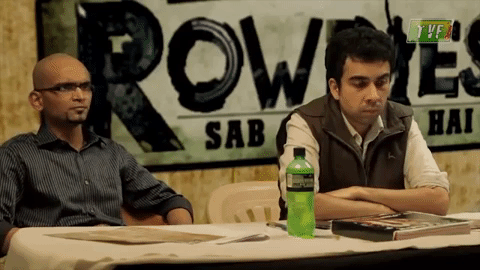 Ducky released the screenshot in which a cryptic message is sent to Shahmeer to threaten him. Furthermore, he allegedly staged a fake call to intimidate Saad's Father which if proved to be real, is a pathetic move by Sham.
Sham Idrees Roasted At Packages Mall
It should be taken into account that it was Sham who said it would be hard for Ducky to walk on the streets of Lahore after the fight. We all know how that turned out for Sham.
Recently in a meet n greet at Packages Mall Lahore, where he was roasted by his own fan by who were chanting Ducky in front of him.
On one end Sham Idrees is convinced of letting go of past while Ducky is more focused on forgiveness rather than holding hands with Sham. It has been exposed that the main cause of the fight between Sham Idrees and Shahveer Jafry was indeed because of Shahveer's Younger Brother, Sunny, collaborating with Ducky last year in Pakistan. Sham Idrees did not approve of the collaboration of both the youtubers and separated his path with Shahveer Jaffry.
It must be remembered that Sham Idrees received a huge blow from Ducky after the Tiny Youtuber Incident. Sham still hasn't learned the lesson.
Read More: Sham Idrees Just Pull Another Silly Prank on Pakistani Awam
Latest posts by Muhammad Husayn (see all)