Victoria Police confirmed on Tuesday afternoon that 17-year-old Will Connolly, dubbed "EggBoy" by the internet, has been interviewed and released without any charges.
Will Connolly,  was caught on camera smashing an egg on Australian Senator Fraser Anning`s, who had remarked that Muslim immigration was the reason for the recent terror attacks that left 50 people dead and dozens more injured at two mosques.
Anning said in an statement after the Christchurch incident on Friday:"The real cause of the bloodshed on New Zealand streets today is the immigration program, which allowed Muslim fanatics to migrate to New Zealand in the first place."
In the clip it can be seen that Senator Fraser slaps the boy twice after being roasted by an egg. The boy is being tackled to the ground and later was arrested.
Will Connolly became an Internet icon on Saturday, after smashing the egg on Anning's head.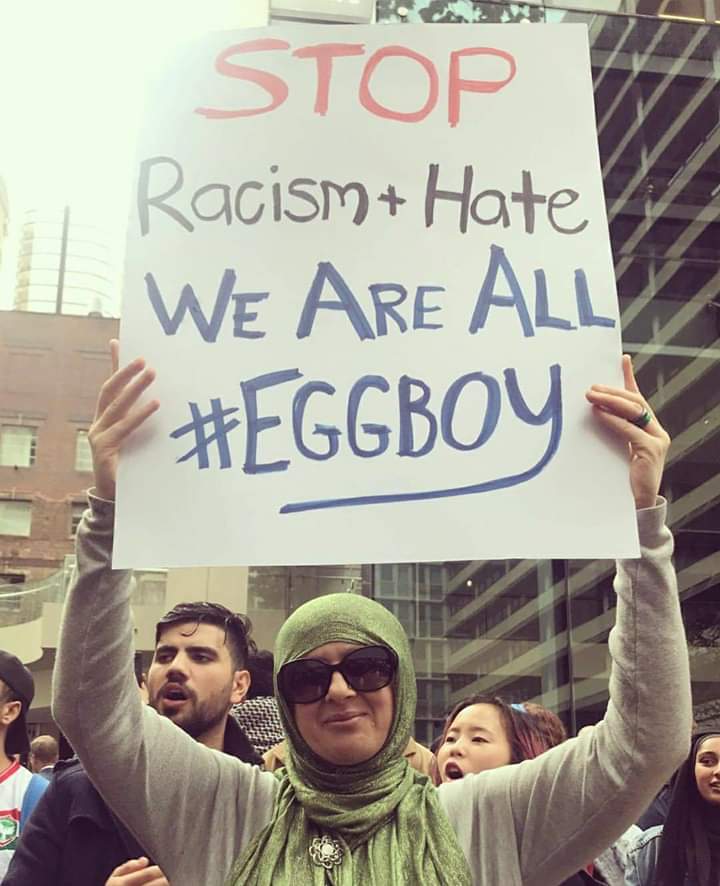 A GoFundMe titled "Money for Eggboy" has been started for the Australian teen and had raised more than $50,000 by Monday afternoon.
According to CBS News, "The money was supposed to go toward Connolly's legal fees according to the campaign, but the teen has said he is going to donate his money to the victims of the shooting."
Ben Simmons throws his weight behind Egg Boy
Aussie NBA superstar Ben Simmons, exhibit his support to the Egg Boy, Will Connolly, by showing up to play Charlotte with a shiny pair of Nike that had "Egg Boy" scrawled across the side.
Ben Simmons giving a shout out to Egg Boy on court for the 76ers tonight (via @pjsteinfort) pic.twitter.com/zPJMEZ7zwn

— Tom Steinfort (@tomsteinfort) March 19, 2019
Connolly after cracking the egg into the skull of Fraser Anning is being hailed a hero by musicians worldwide.
Egg Boy, you have free entry to any Hoods show for life should you wish.

— Hilltop Hoods (@hilltophoods) March 16, 2019
This kid is welcome at any TLE show. Anytime. Anywhere. In egg boy we trust. https://t.co/EBI0Vhm0iM

— The Living End (@thelivingendaus) March 16, 2019
If Egg Boy likes Amity he can have free entry +1 to all of our shows forever.

— Joel Birch (@JoelDTD) March 16, 2019
This is great. Let's make this a thing. Egg boy has free entry to every @JebediahHQ and @BobEvansMusic gig for life if he so chooses #eggboy

— Bob Evans (@BobEvansMusic) March 16, 2019
However even receiving the massive support worldwide, Connolly has refused to give any statement against the assault. Victoria Police confirmed that charges would not be laid against Senator Anning and his supporter without Connolly providing a statement to police saying he was assaulted.
Latest posts by Kaynat Jawed (see all)