There's a Bakra salon, just for the Bakras!
Eid-ul-Adha is just around the corner. There is some special kind of love we share for Qurbani Ka Janwar. Pampering them, taking care of them, stuffing them with the best food, taking them for a walk with us and what not and take them on Bakra salon
Bhai Yahan Tak Tou Theek Tha Sab, Matlab normal hai.
But things just got weird when… When we heard the news that there's a "Bakra salon" for the Bakras. Yes, there is a Bakra salon for them. This isn't just it.
We should definitely prolong our 'Eid" spirit beyond Eid holidays
The Bakras get facial there !!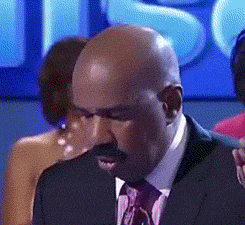 Too much to handle right?
But this is actually happening. The Bakras go there get facial/massage/haircut for 1000-1500 hundred. hmmm
This Bakra is getting his facial done 🙂
Aaaa Jee Haan Naazreen!!
And here he is getting his haircut done.
Don't believe me?
Here is the video!
What're your thoughts on this? Do share with us!
And let us know if you wish to take your Bakra there for a facial or grooming.
A criminologist who happened to be a writer!
Latest posts by Uzma Atta (see all)