Yeh Bik Gayi Hai Gormint!
Our very own Gormint Aunty never had an idea that one day she will be the big face of social media. Just one short interview clip of hers took her to the next level of fame overnight. People all over the country and even across the border and beyond really enjoyed what she said. The people responded by sharing her video, making memes and parodies. Even the famous Indian actor, Irfan Khan made a parody of the Gormint Aunty. But who knew that this social media jewel would be facing such pressure and isolation from family because of her social media fame.

The world might be having very glorified picture of Gormint Aunty but the real story is totally opposite to it.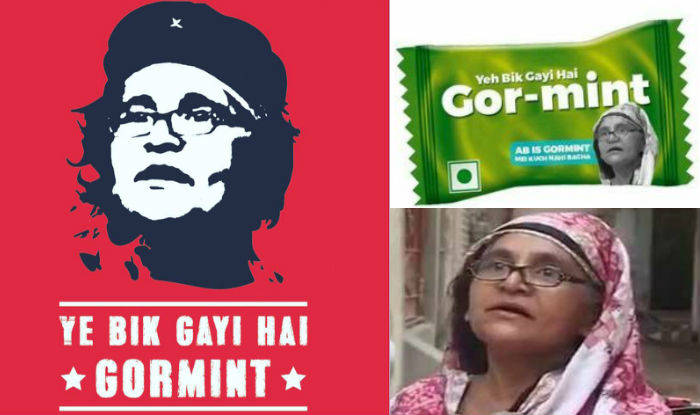 Gormint Aunty's real name is Qamar and she is the resident of Martin quarters, Karachi. In an interview with Samaa TV, her son reported that she was already known for her anger and tongue lashing. However, that interview to the private news channel went viral like anything and took her to the heights of social media fame.  
"My mother is very short-tempered," he said. "She hurls abuses whenever her blood pressure is high and she doesn't even realize what she is saying. She uttered whatever came in her mind when the TV waalay came in our area that day because she was extremely angry and her blood pressure was also high." 
Furthermore, he revealed that just because of that reproaching statement the entire family faced utter social pressure. The aftermath would be such, they had never expected. 
"Our extended family has socially boycotted us," he lamented. "Everyone makes fun of my mother. We have stopped attending family events because people, instead of enjoying the family functions, shift their focus on my mother. We have had many altercations with our relatives and neighbors over the issue. As a result, no one comes to our house anymore.
We are unable to find suitable matches for our sisters now, he added, saying that this is the worst part. "Where can we go now?" he asked. "Society doesn't let us breathe in peace. Even my father and brother become the target of jokes whenever they go out. My mother has become even more irritable after the incident." (via Samaa TV)
On further conversation, he went on saying that the reporter should have deleted that video of inappropriate words. The world is unaware of the consequences of that statement faced by Gormint Aunty's family. On other hand, it is quite sad to know that aftermath of that video within the family.
Latest posts by Paras Waswani (see all)