The Coke Studio 10 is finally here and there are many reasons to look forward to it!
Coke Studio 10 is finally just a month away and everyone is drooling over its list of expected singers. CS has given the new life to the music industry of Pakistan. Ten grand years of mesmerizing music, from pop to jazz, old to new and melodies to lyrics no one can forget…in short, CS has produced some irreplaceable gems. The nation hasn't yet gotten over legendary CS songs such as Par Chanaa De, Aik Alif, and Tajdar-e-Haram. Its music continues to feed the souls of the people with some melodious compositions and legendary collaborations.  
CS has also managed to introduce unknown and underground musicians from belonging to the far north of the country or to the lost tribes. This distinct feature of CS is the reason behind its tagline: "sound of the nation".  
The last season was full of variety, talent and beautiful Pakistani music. As always, this year too the expectations are sky high. Apart from unforgettable originals, Coke Studio 10 will also feature a number of tributes to legends including Faiz Ahmed Faiz, Ustaad Nusrat Fateh Ali Khan, Junaid Jamshed and Amir Zaki.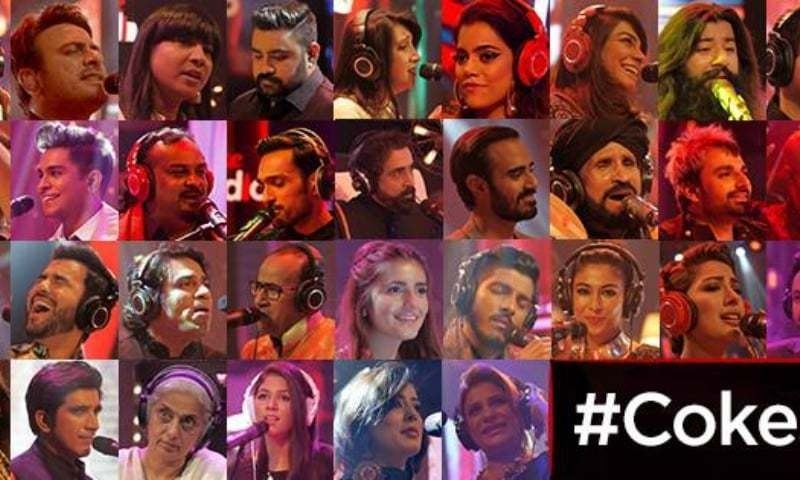 Featured artists
So far the revealed list of producers includes Salman Ahmed, Sajjad Ali, Mekaal Hasan, Ali Hamza, Sahir Ali Bagga and Strings. Ali Noor seems nowhere around the list and it is quite shocking.  As always, some fresh talent is also being introduced. 
Let's reveal the new faces in the town.
Daniyal Zafar:
First time on TV, the Zafar brothers will be performing together. 
Aima Baig:
As always, Coke Studio 10 brings to our screens a combination of beauty and talent. She is sure to be the new sensation of Coke Studio!
Jabar Abbas:
Season 10 will also mark the return of the great singer, Jabar Abbas. 
There are many more artists that will be officially revealed by Coke studio with time. Even the daughter of Sajjad Ali is expected to be featured in Coke Studio 10.
It is hard to wait for such a treasure full of euphony. But buckle up your belts, the month of some great music is just around the corner!