Former Arsenal player, Paul Merson believes Alexis Sanchez will leave Arsenal this summer, despite Arsene Wenger's claims to the contrary.
The Chilean strike has recently confirmed his interest in playing champions league football next season, describing it as his childhood dream to win the competition. 
However, Wenger insists the forward will be made to see out his contract which has an year left in it. This means Alexis will leave the club next year without a price tag around his neck.
But former Highbury favourite Merson doubts the sincerity of the Frenchman's words, insisting he's heard it all before.
Speaking to Danny Kelly on the Alan Brazil Sports Breakfast, he said:
"I'd be shocked if he [Sanchez] was there, come to the end of the transfer window.

"We've seen this Arsene before, he's said it a lot… Nasri's not leaving, Fabregas is not leaving, Van Persie's not leaving.

"He can say all these things and then he can say, 'it's out of my hands, the board want to sell him, the club's a business."
Wenger Is A Con Artist
It sounds all bitter again for the fans, but the former England international is spot on. It is a clear case of not keeping the player, because he ain't happy and is not good for the club. This is what we will all hear at the end of the day. Just like he was not disclosing his own future with the club last season until the very end. 
Wenger, actually have never learnt from his mistakes over the years. It has been three seasons, since the arrival of the attacking duo, Mesut Ozil and Alexis Sanchez. Yet it takes an exit from Champions League Football to go and buy Lacazatte for a record fee of $52 million. Are you telling me Arsene Wenger didn't had 50 million to seal the deal with Liverpool FC for Luis Suarez, a couple of seasons ago. 
Arsene Wenger has not been the smartest during the transfer windows. Why would you sign a 20-25 million striker every season who either finds it difficult to make the first team in "Lucas Perez" or doesn't finds the consistency in "Olivier Giroud" alongside a long term injury in "Danny Welbeck". If all the money thrown to get these players would have been invested in a world class striker like Luis Suarez or Robert Lewendowski, Arsenal would have been looking forward for their second league title in three years.
With Sanchez and Ozil behind a world class striker, guarantees a title winning side as their individual performances have been high class over the seasons.
But, Arsene loves his signings like anything. Still hanging on to players like Theo Walcott who still day dreams about being the next Thierry Henry wearing the legendary no. 14 shirt. "The King Of Highbury" enjoyed a 8 year spell at the club and got a statue built for himself today. Record breaker, history maker, those were the days.
It has been more than ten years for Theo Walcott and yet he is still not that man you would choose without thinking twice. It's such a disgrace.
The Deceiving Pundit, Who Defends Wenger Without Any Logic
Gary Neville, can talk loads of nonsense to defend Wenger for the critics. May be it is a reason for an early exit from Valencia FC for poor Gary.
It's like Sir Alex would have let Neville play if he was defending like Carl Jenkinson in the 8-2 trashing at Old Trafford. Forget about playing on the field, Wenger has been so lame on the picking of the squad in some massive games since 2006.
Leaving Alexis Sanchez on the bench against Liverpool did cost Arsenal dearly. You would see him talking all day long about the club, its future, it's priority and this and that. 
No one can deny the fact that Sanchez featuring against the kops should have been the clubs priority. Yet Wenger has the audacity to leave out his best player from a massive game just because he was left frustrated in a trashing against Bayern Munich in Champions League. 
Arsene Wenger should be at least honest with the fans, but it is time for me to blame the fans to let go of themselves from the spell they have been under, influenced by the Frenchman. 
When the Flying Dutchman Was Sold To The Rivals
Let me take you back to to 2012, when Arsenal fans were furiously burning Robin Van Persie's jersey on the streets labeling him a traitor and what not. That was the time when every fan should have stood up against Wenger as Robin was the last of the lot to leave us. He was in the form of his life as he consistently became the Golden boot winner for the second time running, after his first season at Manchester United.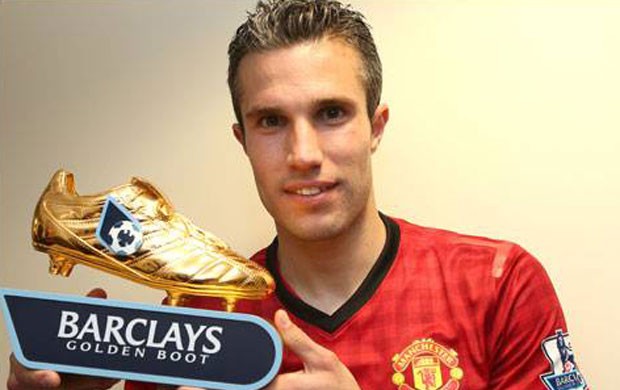 Robin's exit was inevitable as Wenger had let go all the class players he had up front to support the Dutchman. This list includes the likes of Fabregas, Nasri, Clichy, Arshavin and Alexander Song. Yet Wenger had kept hold of a player like Diaby, who was getting paid for featuring in a couple of games in the whole season. 
Wenger and His Never Happening Promises!!
When Van persie was sold, fans were promised for replacements at the club. Lukas podolski at the age he arrived or a young Giroud, both were not proper replacements as promised. It was exciting to see the lethal left foot of the German signed, but Wenger's plan to play him on the left flank with Giroud in the center never worked out as we saw our replacements not able to make the first team on consistent basis. 
So, I ask you all, isn't all this a waste of money?? All these blunders!!! all you see is Arsene loosing out on signing class players for an amount spent on signing these other players. Remember Gervais Lombe Yao Kouassi, better known as Gervinho.
Alexis Sanchez 's Time Is No Different Than Van Persie's 
From day one, the Chilean has been an inspiration in the team with his classy performances week in week out. We knew the attacking ability of the player, as the stats speaks for El Niño Maravilla, but when you see Alexis sprinting back to chase the lost ball, it just makes you clap even harder and scares you if he would turn out to be your opponent next summer.
Van persie also had a last year in his contract and with the form he was in, no one was in the mode of hearing any transfer talks for the top scorer in the English premiere league.
Arsenal fans were promised back then that he would stay and with the form he has displayed, reinforcements will arrive and Arsenal will challenge for the title.
However, you wake up next morning to watch or hear the news which breaks your heart into pieces. Burn the shirt or whatever you like Gunners, the Dutchman was not a Gunner anymore.
He, who would return later to haunt his former team scoring against them home and away and ultimately achieving what he desired, winning the league. 
Robin, winning the league in his first season after the shocking transfer explains that the player took a wise decision for his career as Arsenal still with the same manager, struggles to find their way to the top.
A Historical Season For The Foxes
Let us not forget the title winning season for Leicester and that their midfielder Kante has now won back to back league titles after his first season at Chelsea, a player bought for around $32m. That much money paid for a defensive midfielder, yet Wenger struggles to pay $50m, $60m or $80m for world class forwards.
Those who are thinking about Wenger's latest buy in "Lacazatte" are being deceived once more, because I don't see Alexis featuring in pre-season alongside the Frenchman. If they are to play in a league which is competitive from day one, you would like to see them combining on the pitch before hoping for a trophy winning season.
When you see Alexis not involved in the pre-season and Lacazatte playing on the wings in a game two for Wenger, you could only hope for the worse to come.
W still have to see what would be the starting eleven for Arsenal when they commence their league campaign against Leicester. 
This is how Alexis would leave the Emirates
Van persie was allowed to leave as he was no more interested in playing for the club and needed a transfer desperately, obviously the age was big factor to consider. Hence the case of Alexis Sanchez who is also of the same age, 28 as the Dutchman.
It is indeed difficult to visualize Alexis Sanchez featuring in Europa League over Champions League, so if he chooses a transfer, do not be surprised or burn the shirt of the guy who kept the club's prestige alive during his years.
I' ll Follow You
Moreover, Alexis won't be the only one leaving the club. When a class player sees another class player moving on with no reinforcements during the window at his club, he also decides to leave.
Such was the story for Alexandre Song, an amazing last season he had with Arsenal before moving to Barcelona.
Will Alexis receive the same gesture as Van persie from the fans if he leaves for another club in EPL? Will his shirt be also burnt on the streets? It is time for Arsenal fans to change their mentality and thus will change the philosophy of the club.
Meanwhile, Wenger's philosophy can bring you cup titles, but not the league title, with the competition among the best managers in the English Premier League.
Latest posts by Mehdi Ali (see all)