The greatest theoretical physicist of all time Stephen Hawking's belongings sold over at a whopping price of $1.3 Million at auction including his wheelchair and thesis.
The auction held in an online event organized by British auction house Christie's. The auction was named as "On the Shoulders of Giants" sale – the title is the famous phrase said by Isaac Newton. The auction also presented the belonging other notable thinkers along with Hawking including, Isaac Newton, Albert Einstein and Charles Darwin.
Stephen Hawking's wheelchair along with the set of his medals and awards auctioned for almost £600,000 (US $782,778), on the other hand, his PhD thesis sold for the almost same amount.
Hawking's medals and awards auctioned for £296,750 (US $387,000), while his iconic red motorized wheelchair sold for name amount as his medals and awards £296,750, however, the both of belonging – his medals and awards as well as wheelchair – were estimated for £15000 (US $19,552) each.
A copy of his bestselling book "A Brief History of Time" sold for £68,750, signed with the thumbprint of the physicist.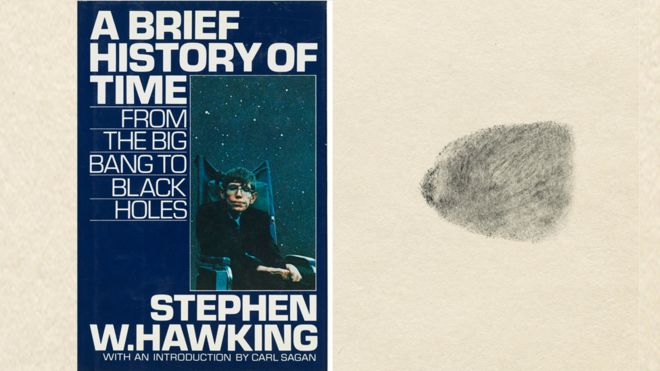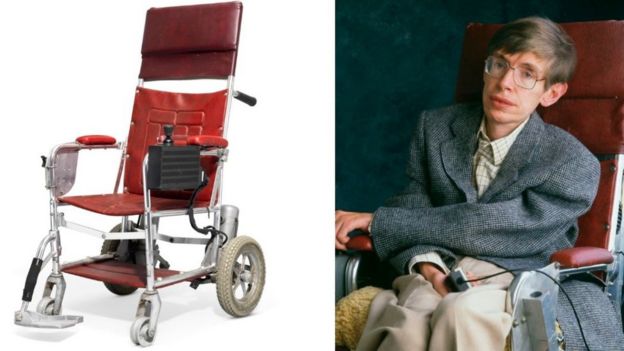 Hawking's wheelchair auctioned money will be donated to Stephen Hawking Foundation and the Motor Neuron Disease Association.
Other than Hawking the belonging of others thinkers also sold for far more than its estimated price. One of Newton's manuscripts sold for £100,000, a letter written by Darwin described as "glowing review of the naturalist's report on the Challenger expedition" sold for £50,000 and one of the buyers bided £32,500 for one of Einstein's manuscripts.
All the money raised by the auction, which included 52 lots, raised the amount of over 1.8 million pounds (roughly US $2.35 million, AU$3.24 million).
At the age of 21, Hawking was diagnosed with amyotrophic lateral sclerosis in 1963. A disease that causes nerve cells controlling muscles to waste away. He was given just two years to live, nonetheless, Hawking lived for 55 years after his diagnosis. He used a motorized wheelchair for the rest of his life. He died on 14 March 2018, at the age of 76.
Latest posts by Muhammad Bilal (see all)