Forget all the Pastas, Burgers, Pizzas because non of them can beat the tasty desi foods during Monsoon season
There might be number of reasons for not liking monsoon season as power cut down, water on the roads, traffic and many others but the reason to love this season is Desi food.
Food is the perfect thing which makes every moment feels great. And the special thing is how this monsoon season makes this desi food even tastier.
Hot Bhuta with lemon and lal mirchi
No other thing can beat the test of Bhuta in rainy weather with your loved ones.
Samosas with hari chutni and ketchup
Samosas have very vast variety of filler inside it, Aloo samosa, Keema samosa, chinese samosa and chicken samosa.
Mix Chaat and Chana Papri
Chaat full of spices and meethi chutni is just perfect thing to serve your taste buds in rainy season.
Pakoras national snacks
Now it's totally up to you for which one you go for, Onion Pakoras, Aloo Pakoras or Mirchi Pakoras. But this snacks has no replacement believe me.
Garam Garam Jalebii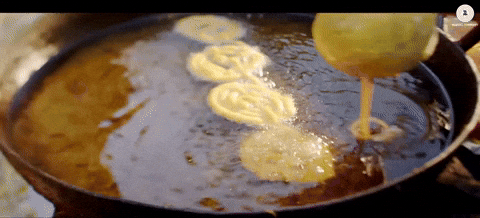 The never ending love for Jalebii is something irresistible.
Karakk Chaiii
Last but not least, chai lovers won't accepting this love of their life in the end but it doesn't matter this fits in every place. And in rain no one can beat chaii.
So what are your favorite snacks in rainy weather? Let us know in comments.
Latest posts by Paras Waswani (see all)