This guy at Hyper-star most probably dances better than your friends
Just watched this guy dancing in hyper star Dolmen mall and damnnn bruh!! his moves though. He probably dances better than some of my friends balky most of my friends, trust me!
Meet Mehroz Baig a 20-year-old, Iqra university student with majors; film and TV. Mehroz is passionate about Dancing.  He got some attention when 3 years ago when one of his videos went viral in which he danced on 'Chittiyan kalaiyaan' and people actually praised his dance and moves.
Check out the video here!!
After that Mehroz decided to pursue his hobby and started dancing on different songs and post those videos on his Facebook page and on different social media platforms. His family is very supportive and never asked him to stop.
And guess what?
He is the center of attention once again!  
Yesterday he posted a video of himself dancing on "Laung Laachi" the viral song, at hyper star dolmen mall. According to him, it was a dare but whatever it was, his moves were too damn good
Matlab larkiyon say bhi achy yaar !!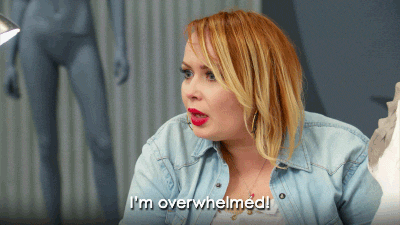 He attracted a huge crowd of people and not only that, the dance became even more  interesting when one of an uncle joined him,
This uncle was like one of those Jinka Galti Say Dance Nikal Jata Hai :'D
This is how interesting and fun we Pakistanis are, we are not a terrorist nation..
Acha sorry main serious hou gai. 
Anyway, bro got moves and no one can deny that.
While watching this I noticed this kid behind,
He had his priorities straight!
Even after turning the trolley, uski nazrein Neeru Bajwa say Nhi hilin….
Anyway here is the video our Awaam!
And make sure to comment below and let us know what you think!
A criminologist who happened to be a writer!
Latest posts by Uzma Atta (see all)