Last night after facing a staggering defeat at the Allianz arena, Arsenal fans are rushing to sell their tickets for the return leg at the Emirates. A comeback for FC Barcelona is off the cards. So let's just forget about a team who has not changed their approach for over a decade, leaving their fans in disarray again. The airflow across North London is growling out a voice of "WENGER OUT" day in and day out…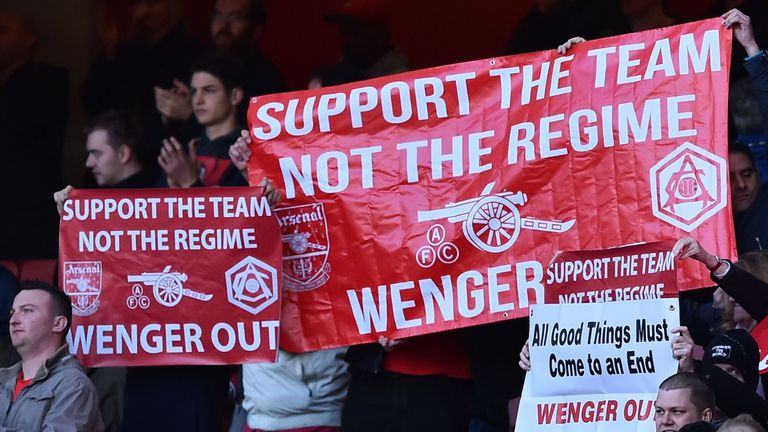 Arsenal conceded five goals starting with a stupendous finish from the Dutchman to give Bayern the lead with just 11 minutes into the game. They were awarded a penalty which took a rebound effort from Alexis Sanchez to get them back on level terms. Laurent Koscielny was replaced due to injury. This brought complete annihilation as they conceded three goals within 10 minutes. Thiago had scored twice and  Thomas Mueller and Robert Lewandowski scored one each. Arsenal had no hopes of coming back.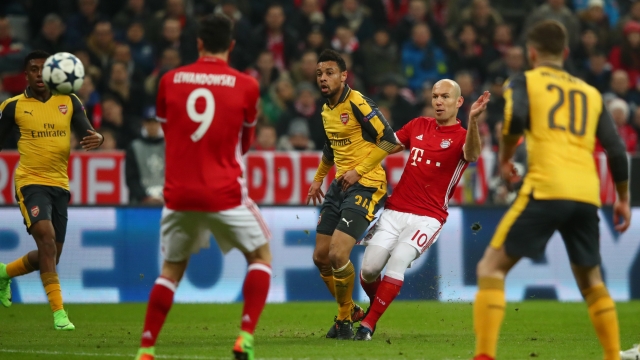 February was back and fans were anxiously waiting for Champions League knock out stage to commence. The wait was over with Barcelona losing 4-0 to PSG on Tuesday night. Experts had given their predictions leaving clubs like Arsenal, Manchester City and Leicester City out of the race, but Arsenal FC could not prove any of them wrong.
We have gathered some predictions from highly rated pundits in the game to get us a sense in order to choose the winners of Champions League 2016-2017.
1. ALAN SHEARER
Winner: Juventus
Seria A winners for the last five seasons, lining up a sixth this season has made the Turin based side shearer's winner for this season. He said it is easy to pick the German or Spanish giants with the likes of FC Bayern or Real Madrid FC, but have a sneaky suspicion that the Italians can win it.
Progression of EPL clubs:
Arsenal could beat anybody on their day, but turning up against Bayern in a knock out stage would well end their hopes going further as Arsenal just don't have the quality Ancelotti's men possess.
Leicester have now put themselves in a relegation battle after a title winning season and their current form would be very easy for the likes of Sevilla FC to handle – currently the third best team in Spain.
Manchester City might sneak away from the French side AS Monaco, but their defensive performances over the course of the season might just stop them at the Quarter Final stage.
2. IAN WRIGHT
Winners: Barcelona
'I know I said Barcelona, not the most original choice; but when they are fit and running, they are the best team around.'
How far will our sides go?
Leicester's fairy-tale ends in Spain in the last 16. The way Foxes are delivering at the moment, it is hard to back them with confidence.
Wright believes that FC Bayern are not in good shape but Arsenal have a slim chance to go through them and not further and might just be good enough to secure the fourth spot again in the league.
Manchester City has the best chance to win it for us, claims Wright, as they are looking more than decent, should be strong enough for Monaco and could well reach the Final.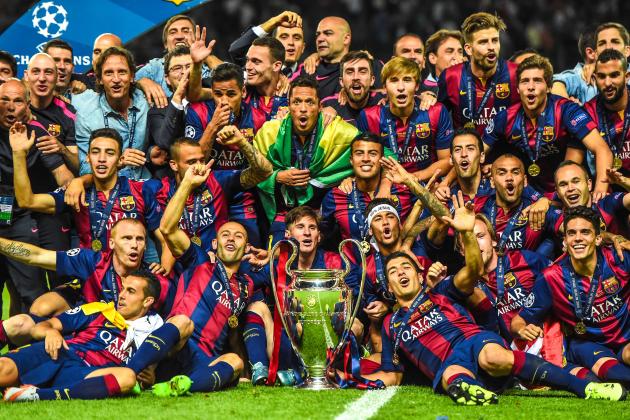 Unfortunately for Ian, they were not a match against the French side on Tuesday night.
3. THIERRY HENRY
Winners: Not sure
'There are too many aspects to consider regarding who is injured and who is in form at the later part of the tournament. Place a gun on my head and I'd say, "Shoot me!"
For Arsenal we know that this is the time of the season when they usually stumble. Maybe they could spring a surprise considering Bayern's form at the moment, but I believe Bayern will cruise through it.'
How far will our sides go?
'All of them are in for a ride. City, must be careful of Monaco who have good history against the English clubs. In 1998 when I was there we knocked out Manchester United and they also beat Chelsea on their way to the final in 2004.
For Leicester, I would love to see some magic like last season, but Sevilla are so strong.
For Arsenal we all know that they do not survive the two legged fixtures in Europe. They might win one game, but knocking out is not in their menu. Carlo Ancelotti has certainly proved it again that he is one of the best tacticians when it comes to European football.'
Principality Stadium also known as the Millennium Stadium was announced the venue for the finals on 3 June 2017. Let's wait and see for whom the Cardiff's national stadium turns out to be lucky and unforgettable!
Latest posts by Mehdi Ali (see all)