Christchurch Terrorist Attack that occurred on 15th March 2019, has left the world shocked and speechless. People all around the world are paying their respects to the  martyrs in their own unique way:
New Zealand PM starts her parliamentary address with 'As-salaam Alaikum'
Jacinda Ardern, the prime minister of New Zealand, started with " Assalam O Alaikum" while addressing the parliament first time since the attack on Friday. She said the day of the attack would now forever be carved in our collective memories. On Saturday, she met the families of Friday's terror attack victims while wearing hijab to show her support.
World`s reaction to New Zealand terror attack
Catherine, Duchess of Cambridge, and Prince William, Duke of Cambridge, observe a moment of silence for the victims of the attacks in Christchurch during the 1st Battalion Irish Guards St. Patrick's Day Parade at Cavalry Barracks on March 17.
Many cities, including London, Paris and New York, have increased the police presence outside mosques.
Crowd gathered on Takapuna Beach in Auckland, New Zealand, on March 16 for a vigil for the victims of the Christchurch attacks.
A woman lays flowers at Deans Avenue near Al Noor Mosque in Christchurch for the victims on March 16.
The lights of the Eiffel Tower in Paris are shut off early on March 16 in tribute to the victims of the Christchurch terrorist attack.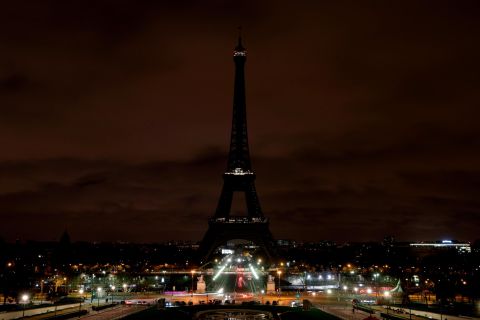 New Zealand's national flag is flown at half-staff on a Parliament building in the capital, Wellington, on March 15.
Young demonstrators hold banners from the multi faith group Turn to Love during a vigil at the New Zealand House in London.
Players from the Australian basketball team Melbourne United observe a moment of silence before a game in Perth, Australia, on March 15.
Delegates pay their respects by standing during a minute of silence that was observed at the United Nations Human Rights Council in Geneva, Switzerland.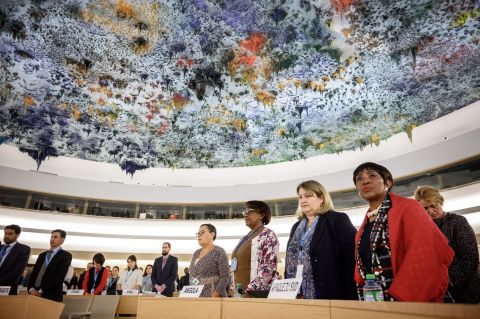 Kiwi artist Paul Walsh has painted a tribute to Naeem Rashid, a man who died trying to tackle the Christchurch terrorist.
Many eyes are shedding tears on this heart wrecking incident. The Muslim community is getting the support and love from people all over the world.
Pulwama terror attack: Salman Khan replaced Atif Aslam as a singer in his film
Latest posts by Kaynat Jawed (see all)